Since the beginning of MS Teams Phone System one of the most asked qustions is
Can we connect our SIP Phones?
Our default answer to this question is
Yes - but: only on SBC level. Not native in MS Teams.
But December 6th was the day, that changed this answer. Finally the SIP Gateway that was announced by Micorosft nearly a year ago was released.
Currently, SIP Gateway supports the following core Teams calling functionality
Inbound and outbound calls
Call transfer
Meeting dial-in and dial-out
Device-based "do not disturb"
Voicemail with message waiting indicator
How does it work?
Microsoft provides a SIP Registrar that can be used to onboard specific SIP Phones. Either for personal use (user assigned phones) or as common area phones.
The supported device models are
Cisco Phones using MPP firmware (6821, 7800, 8800 series)
Polycom (VVX series 100, 200, 300, 400, 500, 600, ...)
Yealink (T20, T30, T40, T50 series)
AudioCodes 400 HD series
Since Microsoft only allows provisioning for deploying new devices, only these are supported.
Step by Step guide
Prepare MS Teams
To allow SIP Devices, they need to be enabled in the Calling Policy: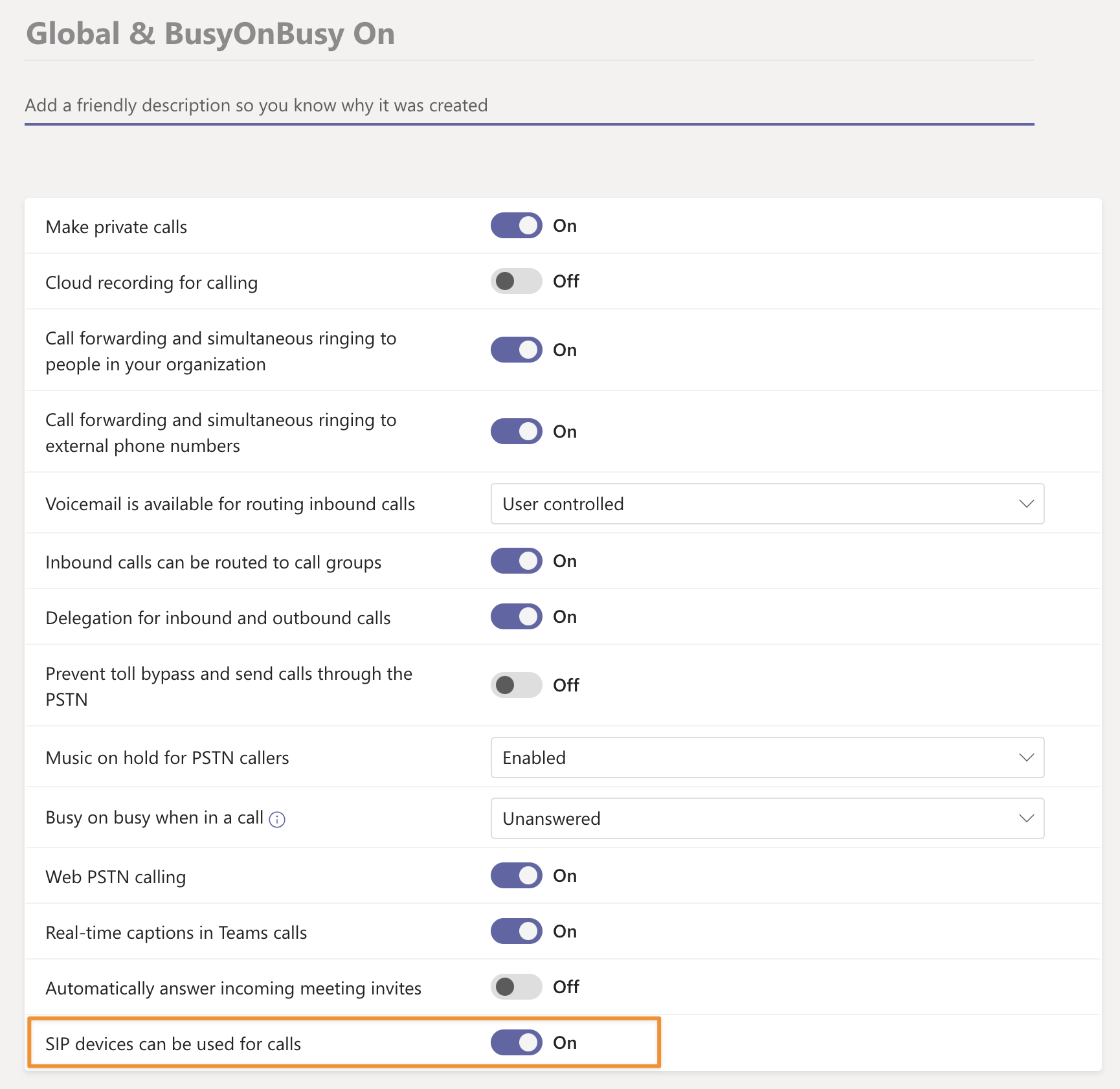 Add the Phone to MS Teams
Than head to Teams devices -> SIP devices On the right select Actions -> Provision devices

Enter the MAC-Address of the device and hit Apply.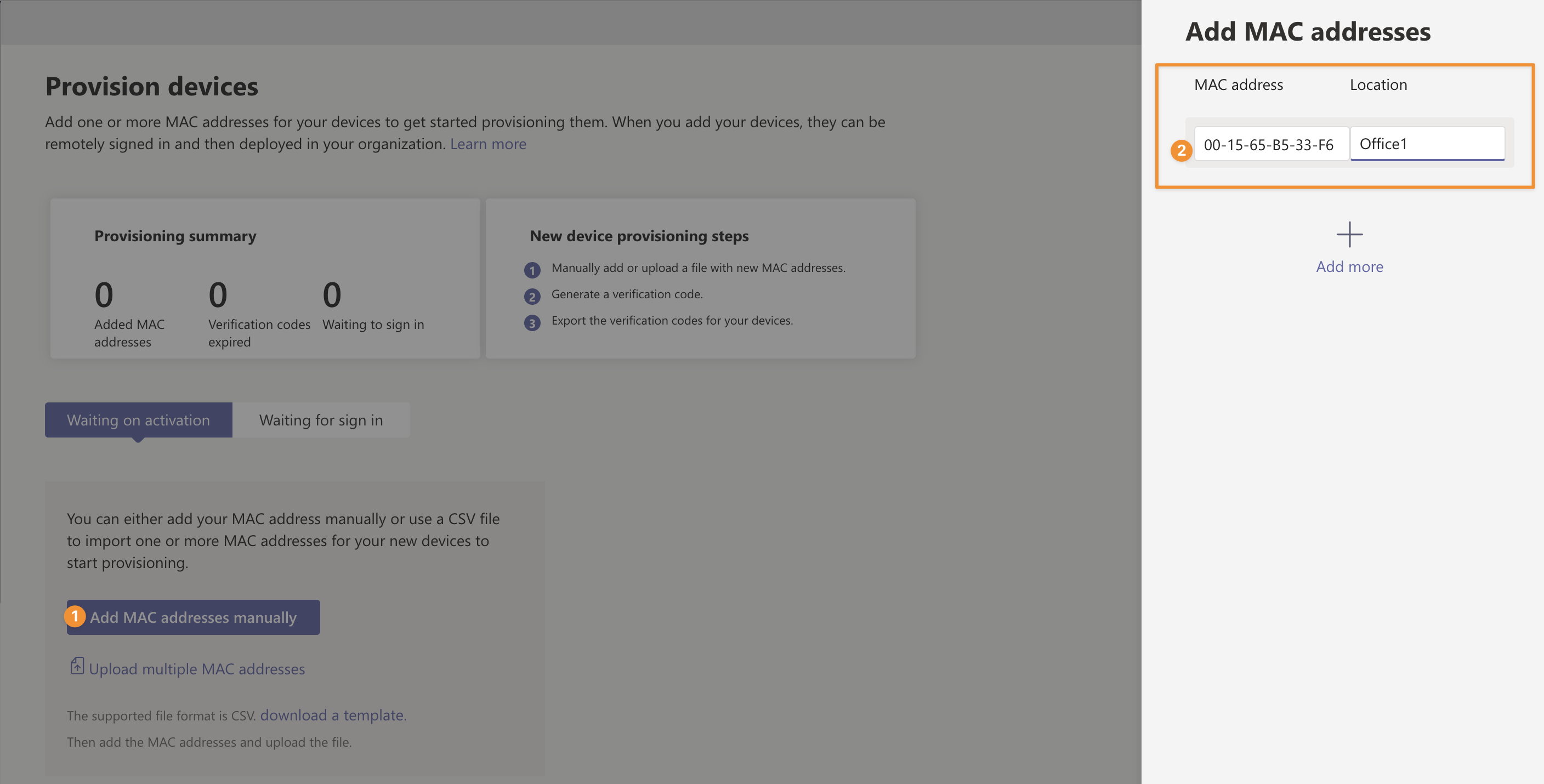 Now select the device and click Generate verification code

Let's move to the phone...
Prepare the phone
First we need to factory reset our device. Than connect to the Web-UI of the device and set the provisioning url
Provisioning URLs:
EMEA: http://emea.ipp.sdg.teams.microsoft.com
Americas: http://noam.ipp.sdg.teams.microsoft.com
APAC: http://apac.ipp.sdg.teams.microsoft.com
You can also pass in the language like so:
http://emea.ipp.sdg.teams.microsoft.com/lang_de
After the phone restarts, it will be registered to the Teams SIP Service, but not assigned to your tenant.
Now it needs to be registered.
Register the phone
Dial *55*504272 on the phone and wait for confirmation. Now the phone is registered in your tenant.
Now you see a "sign in" button on the phone: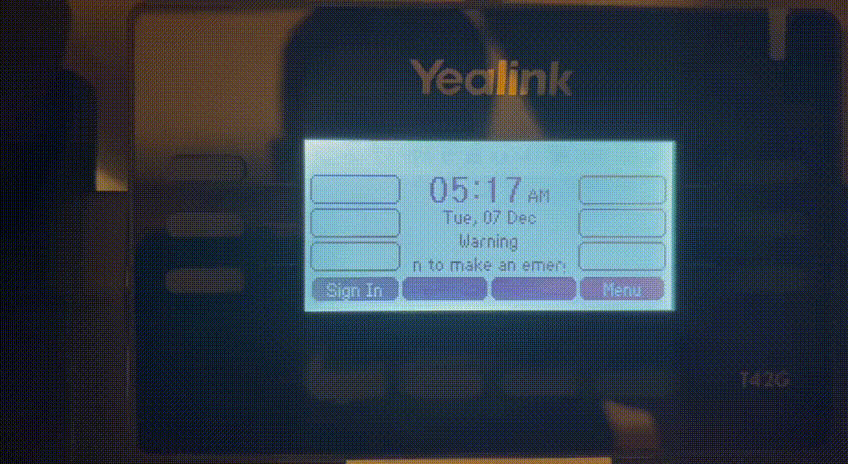 Hit button and follow the instructions on you computer. After a few seconds the phone will be assigned to your account.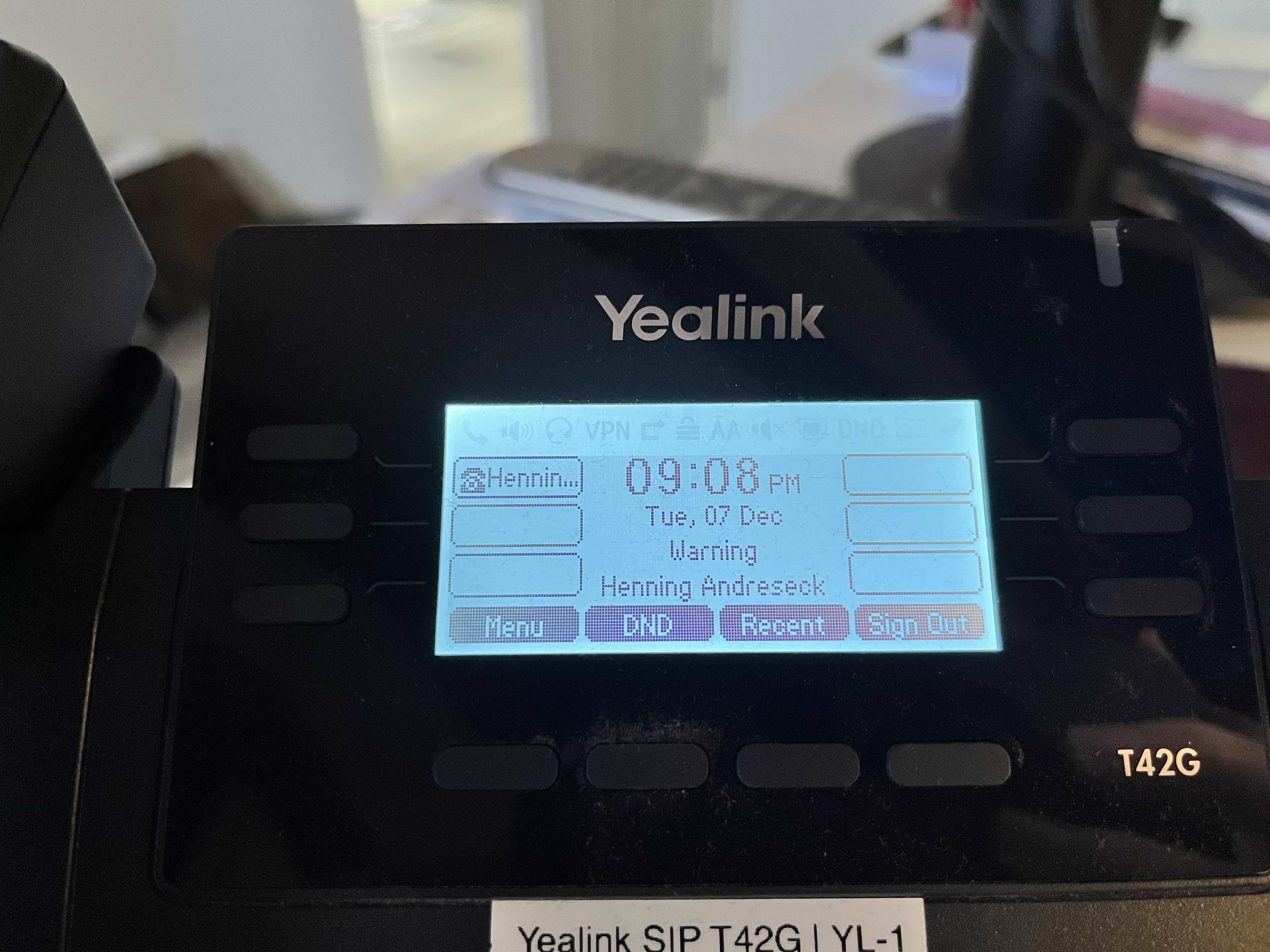 Overview in the TAC
In the Teams devices -> SIP devices view, you can now see the new phone with the assigned user: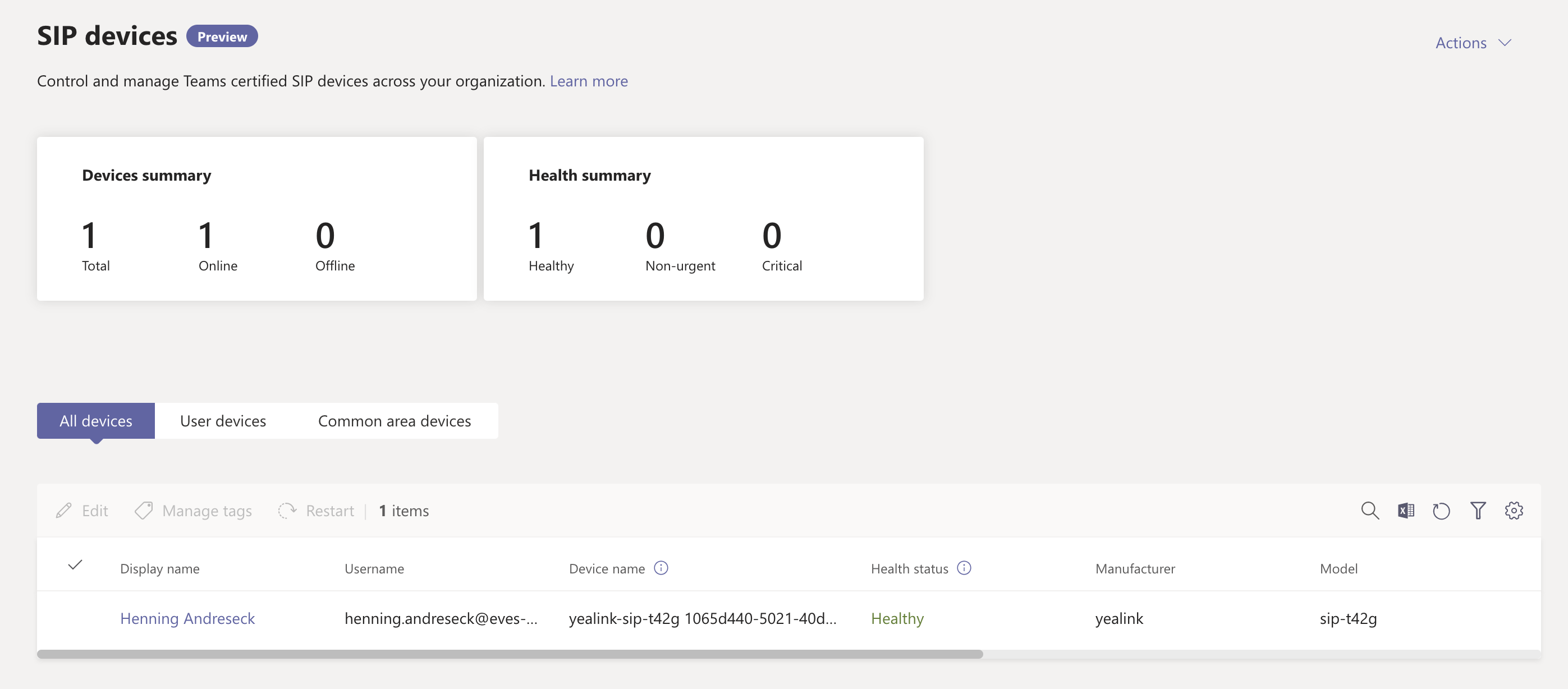 Finished
Now you can use the SIP Phone as normal desk phone. You can take & make calls, forward calls etc. However I was not able to take calls to Call Queues. The call was ringing on the phone, but I was not able to answer it.
Please note, that it took nearly 12 hours for my device to be able to sign in, after I changed my calling policy. If you have any issues, give it some time to replicate the policies.
Links
Please check the links below for more information. Check your Firewall and also your Conditional Access configuration if you have any issues.
https://techcommunity.microsoft.com/t5/microsoft-teams-blog/enable-core-microsoft-teams-calling-functionality-on-compatible/ba-p/3030196
https://docs.microsoft.com/en-us/microsoftteams/sip-gateway-configure
https://docs.microsoft.com/en-us/microsoftteams/sip-gateway-plan